White Water Rafting || Snake River, Wyoming
This week Matthew and I had the opportunity to go river rafting in Wyoming. We were invited by one of his coworkers and I'm so glad we went. It was extremely beautiful up there and such a fun adventure. I'm somewhat of a thrill seeker. This experience was definitely a thrill, except the part where my husband fell overboard. I could have managed without that one, but it definitely gave us a good laugh later!
It's always nice to be out in the great outdoors and disconnected from the rest of the world. We figured out that it was the first time in 5 years that Matthew had been disconnected from cell service, internet and data. It'd been about a year and a half for me since I went to girl's camp. It's so peaceful when you just sit and relax among God's great creations. Every thing holds such apparent beauty.
The group we went with had to be the most laid back, down to earth, and genuinely nice people I've ever met. I learned a lot about river rafting during our four runs. The major thing I learned is that in order to hit all the rapids correctly we needed to read the river and decide what looked like the most promising route. We needed a leader to call out the way we needed to paddle, so we could all be on the same page. There were multiple times where different people were calling out different things, or not following the directed paddle instructions, myself included. It led us into waters we didn't want to be in.
We all had to paddle forward in sync to get out of certain situations. When we were not working together we couldn't get where we wanted to go, like that time we hit the cliff broadside and Matthew went overboard. Our raft was not balanced on this run we had 4 on the left side and 2 on the other. It also had a lot to do with preparation. In order to avoid the cliff that the current pushed into we needed to look ahead and be prepared to paddle before it was too late.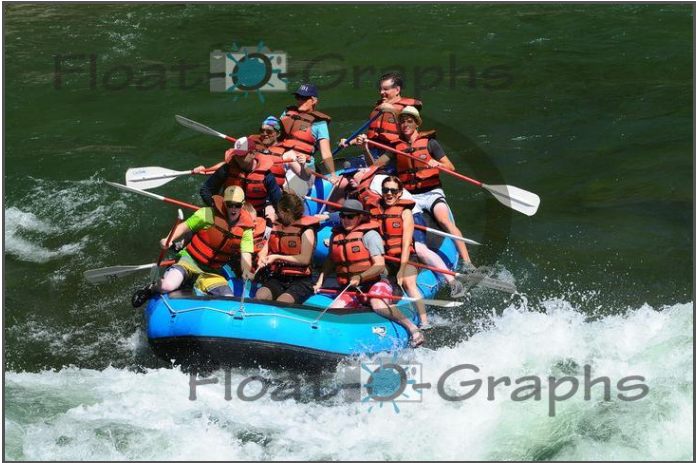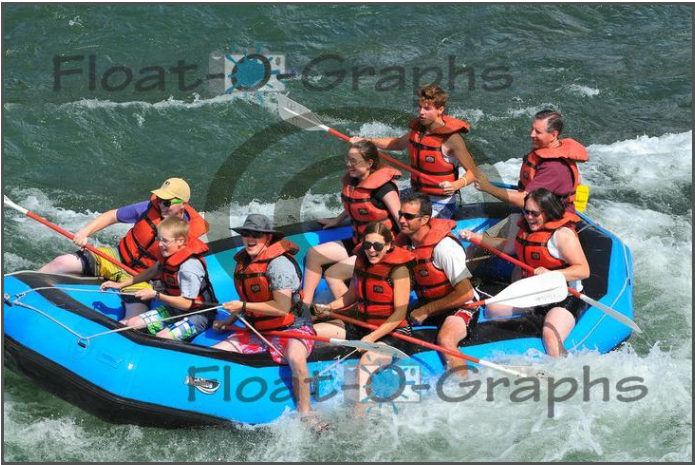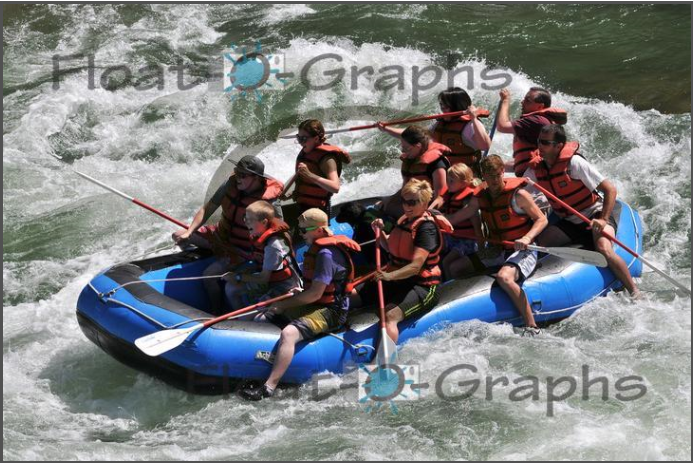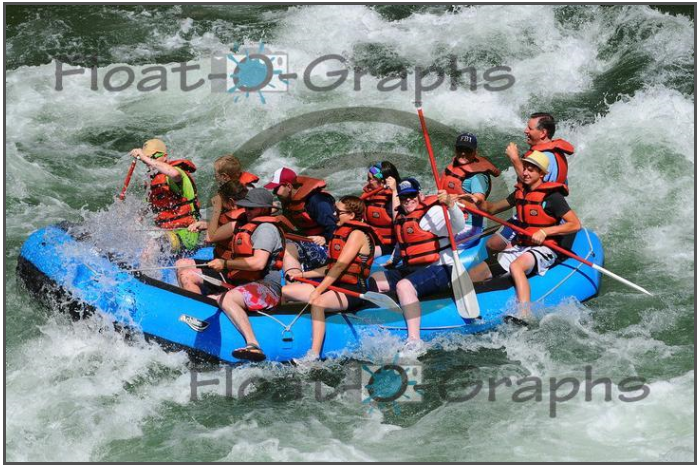 It had me thinking how similar river rafting is to our lives.
In life we need a person who can see ahead of us, who knows the path we should take and can guide us through it using a leader's voice. We need to find a good balance in our lives so we don't find our rafts flipping over. The currents are often the easiest route to take, but if we are not careful it can lead us to dangerous cliffs and we may even be lost in deep waters. However, there are others around us who can help lift us up. We have teammates who coach us through the hard parts of the river and do it with a laugh and a smile. When we cheer each other on instead of criticizing each other we help each other return safely ashore. We look back at what was hard and realize it taught us to be stronger. It helped us gain experience for the future.
So as we go down this river of life, I hope I can always remember to paddle forward. To remember the things that a loving Heavenly Father, Holy Ghost and prophets have told me. I hope I can be a form of rescue to those in need, that I can lift others around me and cheer them on when they meet rough, deep waters. My family is my team and together we can endure to the end. I am so grateful for the gospel, for the beauty of the world around us, and the opportunity to ponder what this life is all about.
It's amazing what you can learn when you just sit and listen.
I hope everyone had a great week!