Anniversary Series || Proposal Story
Originally posted on our wedding blog by Matthew Salter:
"Cheree and I started talking about getting married in late January. I loved talking about it, but it never seemed to be real. I couldn't imagine the thought of actually being married and eventually starting a family. The idea just seemed so adult and mature (something I never really considered myself to be). Despite my the lack of maturity, I knew that Cheree was the girl for me. We started making plans to be married pretty fast, scheduling the reception hall, going through our future budget, etc.
Now the time had come to make plans for the proposal. Since our ring was going to be finished two days before Valentine's Day, I decided to make that our day(I know, super cliche). Going somewhere unique was very important to me so I made plans to go to The Midway Crater, a natural hot spring with cave walls around it and a hole at the top.
After swimming in the Crater for about an hour we changed and prepared for our next adventure. Down the street from the Crater is a place called Midway Ice Castles where, during the winter, they create large ice structures. Walking through at night can be amazing with all the structures lit up in various colors.
While walking through one of the ice rooms, I asked Cheree if she would spend forever with me.
And she said Yes!"
What he left out was how he tricked me into believing he didn't have the ring yet. He called and told me the jewelers were behind on orders due to the high demands on Valentine's Day weekend. However, he had it in his possession and was planning to propose. It seemed somewhat fishy to me that he would go to all of this trouble to make sure I knew he didn't have it. When I confronted my mom about it she said, "He would never lie to you about that!" which made me feel terrible about questioning him and I decided she was right.
He told me to bring a swimsuit but wear winter clothes. I was thinking, what the heck are we going to do? Haha! It was the most romantic thing I've ever experienced to swim in that natural hot spring with Matthew and we made the people getting scuba certified a little uncomfortable. There may have been a few "Get a room!" and "We can see you, you know!" comments made. Oops! Don't worry though, it was just some kissing.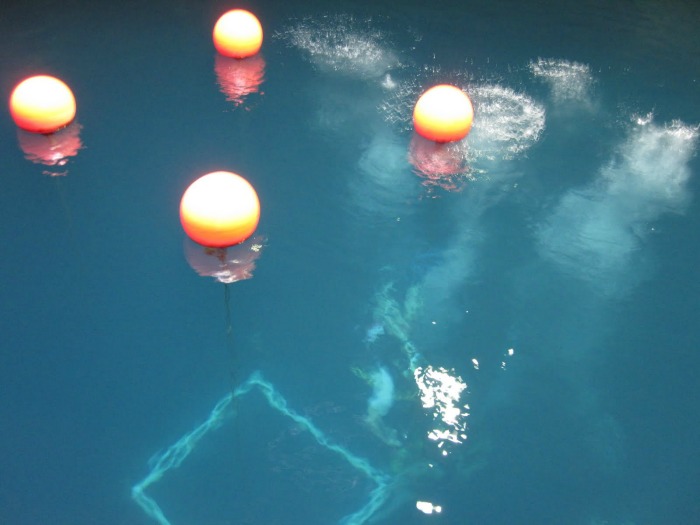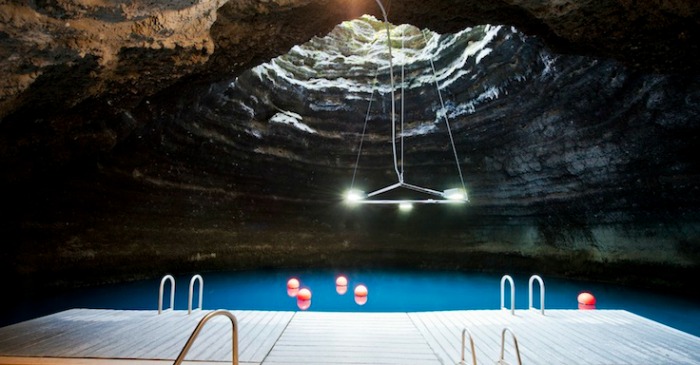 We dried off, got dressed and freshened up for our next adventure that I still had no awareness of. When we pulled up to the ice castles I was already in complete awe. We walked around admiring the beautiful sights, and stopped in the middle of a structure that had four tunnels leading to a spot in the center where the ice above our heads was much higher giving it a cathedral dome effect. Matthew held me close for what seemed to be an eternity and was about to say something when some people wanted to get by, so we apologetically moved out of the way.
We reached a dead end away from the ice structures, and he held me again for what seemed like forever. I knew it was coming as soon as I felt him fidgeting with something in his coat pocket. The butterflies I felt in my stomach were unbelievable. He started to tell me how much I meant to him and how deeply he cared for me. Then he got down on one knee and said, "Cheree, will you spend forever with?" I instantly started crying and said, "YES!" He put the ring on my finger and it was even more beautiful than I had imagined! I embraced him, kissed him and felt on top of the world.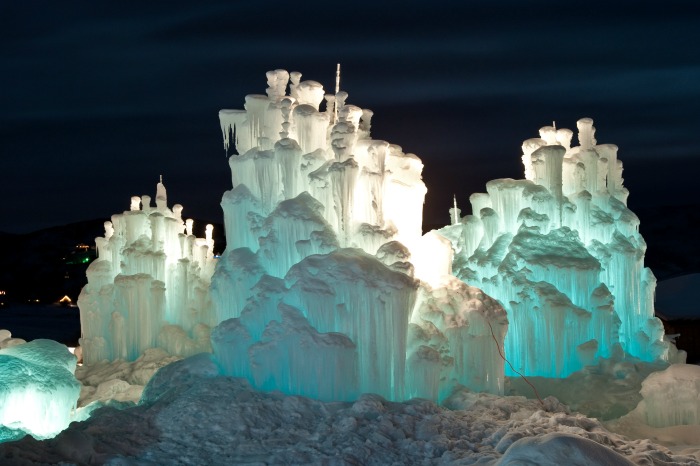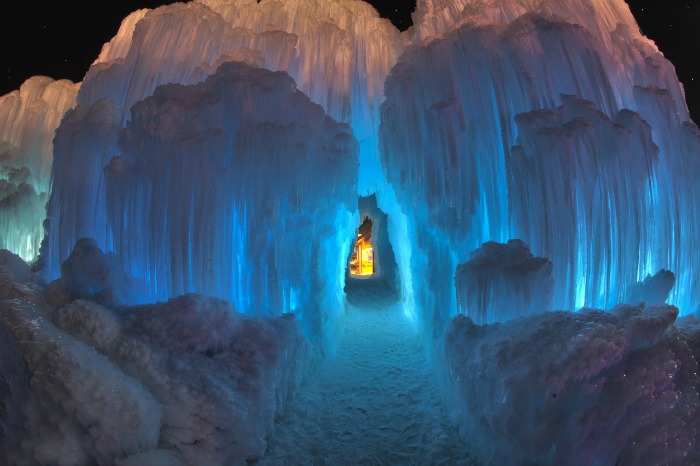 We got back in the car and I sent pictures of my ring to all of my family and close friends. We went to dinner and I was all smiles for the rest of the night. Ear to ear smiles. The cheesiest ones you can imagine. I've been smitten by him every day since.
Where did you get engaged? What's your dream proposal? Let me know in the comments below!