Bookroo || Children's Book Subscription Review
One of my favorite things to do with Turner is read. As much as I love reading the same book a thousand times...I don't. So getting new books on a regular basis is essential. Now that he's talking and understanding more and more words, the smaller board books just haven't been cutting it. I've been meaning to get him some more age appropriate books, but they can get expensive! I have wanted to go check some out at the library instead, but dread the thought of getting them returned on time.
Bookroo is the perfect service for someone like me. It's a monthly book subscription service that delivers two or three age appropriate children's books right to you. That's right, new books in your mailbox. Talk about happy mail! You can pay month to month, or save big time by paying a year in advance! It adds quality books to your collection for an amazing price! I looked up the prices of these hardback books individually and I'm basically getting TWO for the price of ONE! You can't beat that. (They're also offering my readers a discount. Details at the bottom of this post!)
Did I mention it comes wrapped like a present with a handwritten note inside the box?! It's like Christmas! Turner couldn't have been more excited about opening them and seeing new books. He wanted to read them right that second! So we did.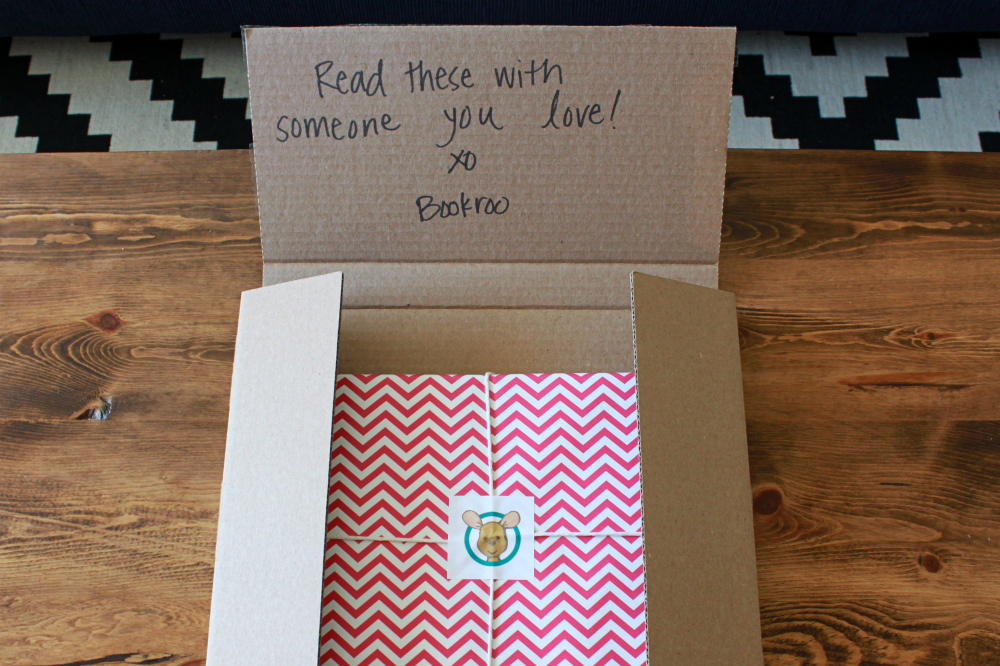 I'm a huge advocate of reading to children. I worked as a reading tutor in an elementary school before having children, and came to realize how much reading on a daily basis helps children develop in all other areas of their lives. I've been reading to Turner since he was tiny, and I cannot believe how much he learns because of it. He's 2 years old, has several books memorized word for word and will repeat them with me. I can tell that they help him expand his vocabulary, better understand emotions and social cues. New books not only help him learn new things, but it creates so many special moments for him and I to have together. I'll be devastated when he will no longer want me to read to him. So until then, I'll be continuing to buy new books.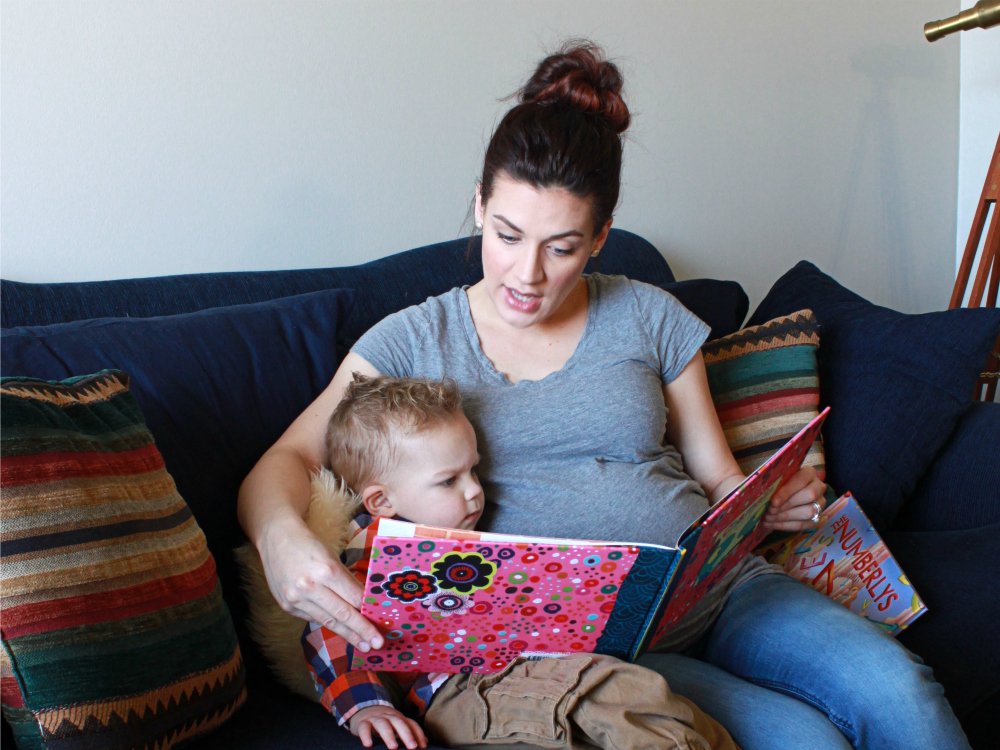 Bookroo is offering my readers $5 off their first Bookroo box by clicking this unique link! They are also currently doing a giveaway throughout March to celebrate National Reading Month. All you have to do is register for their free reading app on their website and start to track your child's reading. Every day that you log 30 minutes or more of reading with your child, it gives you an entry towards some amazing prizes! Click here to find out more.
What are some of your favorite children's books? Leave them in the comments below!
xo
*post sponsored by Bookroo, all reviews and opinions are completely my own*