Twisted Half Crown Hairstyle || Video Tutorial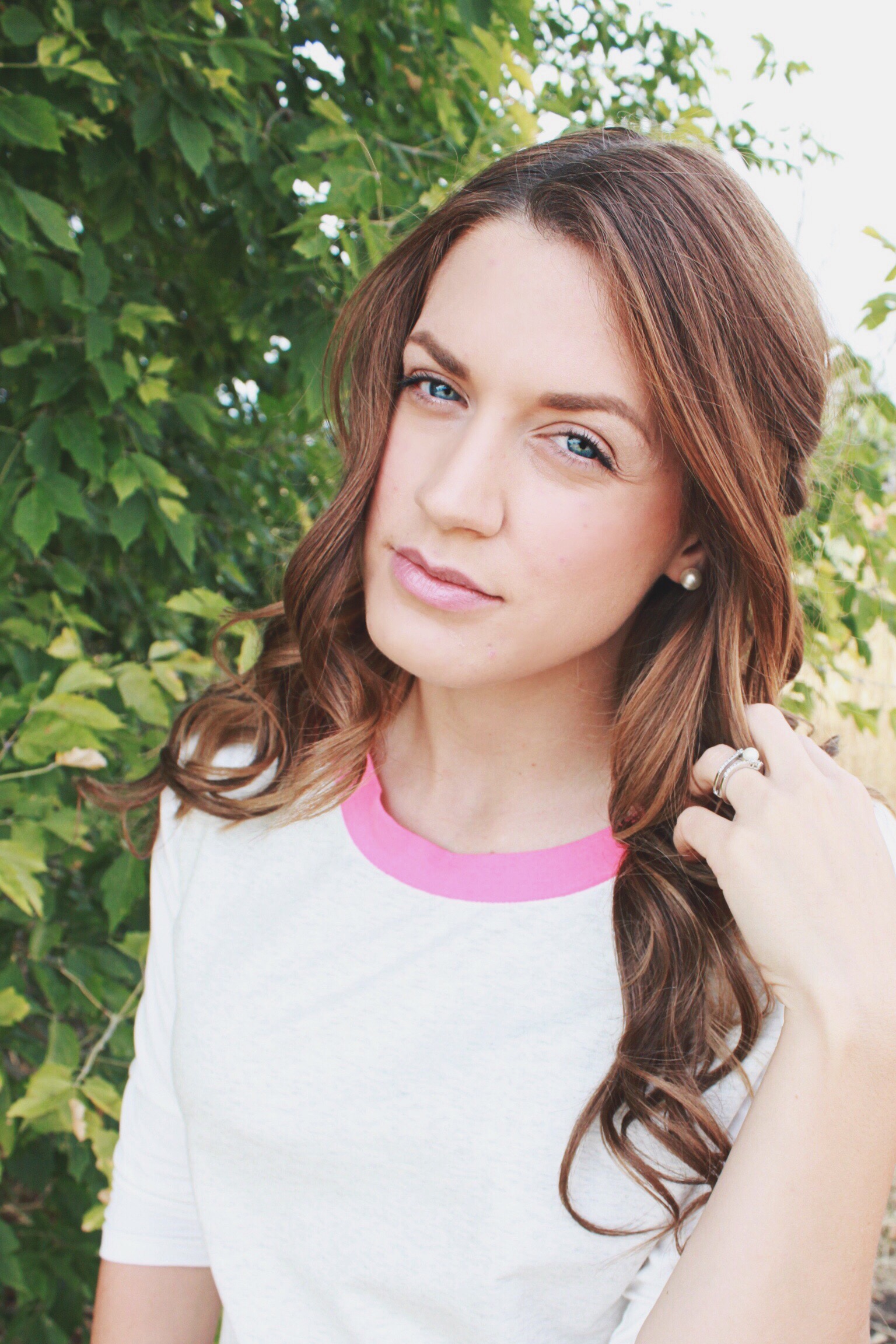 If you saw my post about ROOLEE boutique, then you most likely saw this hairstyle. I loved it so much that I decided to do a tutorial! I have always loved styling hair, it's a true passion of mine. I'm so glad I get to share that with people through this blog!
I'm also enjoy the time I spend away from the blog. When I go a while without posting it's because I'm enjoying the little moments with my little family that I'll never get back. This blog is an incredible outlet for me and I'm so glad I started it, but my family is my greatest joy. My true passion. We laugh together, struggle together, work together, play together, strive to be better together, cry together, pray together and drink shameful amounts of Oreo milkshakes together. I cherish my time with them so much.
I want to better myself for them. I'm trying to make our home a place of peace and comfort for them. To center our home around Christ. To invite His spirit daily there. I want that even more since our experience late Friday night. (Keep scrolling for a humbling mommy moment.)
At 2:30 a.m. I heard Turner screaming in distress. When I went to try and tuck him back in and console him, he would not calm down. I picked him up and he only cried harder. I changed his diaper hoping to ease his restlessness, but he was still inconsolable. When I went to put back on his pants he wouldn't let me. Assuming his stomach was aching, I left his pants off and picked him up once again to attempt to calm him. Still, nothing was working. I felt his head to see if he was fevering, but his head was cold and damp like his fever had broken. I looked desperately for the Tylenol and couldn't seem to find it anywhere.
I rushed into our bedroom to then seek consolation for my own distress. I hated that feeling of helplessness. Not being able to stop my son's tears from streaming was breaking me down inside. As we held him in between us in bed, I began to sob and ask Matthew what we should do. He immediately began to give him a priesthood blessing. While Turner's demeanor remained unchanged, I felt a peace and comfort wash over me. Matthew later told me he had felt the same thing. As soon as he was finished I felt my mind clarify. I instantly got up to find the medicine in its previously unknown place. Administered it to him and he took it willingly. Almost as if he knew it would ease his pain.
I felt impressed to distract him by watching his recent favorite movie, Finding Nemo. As soon as it began he stopped crying and laid down in a comfortable position. He had the biggest smile on his face and for the first time in 20 minutes a took a deep breath. After he seemed to be back to his old self, we took him gently to his bed and put him down with his stuffed mouse. He was humming himself back to sleep.
I went to bed and waited anxiously for his sweet humming to silence completely. When it did I said a humble prayer of gratitude. I knew it was priesthood power and the Holy Ghost that had given us the clarity to handle that situation.
The next day, I noticed his bottom molars were almost all the way through. No wonder he had been so distraught! I was so glad I had been guided to help my son, even in something so trivial in the grand scheme of things. This experience was such a testimony of how God knows me. He knew that I needed to be able help Turner through that suffering. He knows me and loves me.